Business Strategy
Business Coaching
Personal Development
with Kim Bolsover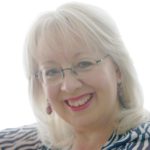 You've been in business for years, worked yourself into the ground trying to produce the results you want and now you realise you're either in the wrong business or you need to change what you're doing before you explode!
You're stuck in a rut?
You're wondering why running a business has to be such a hard slog?
On the surface everything looks ok but underneath you're paddling like mad just to keep afloat?
You feel so far off course you might be tempted to run for the hills if something doesn't change… and soon?
You can have the freedom to build the business of your dreams, based on you, who you really are, and what you were put on this planet for.
It is never too late to become the person you were always meant to be – George Eliot
Start your new adventure with the Life Purpose Breakthrough program.